---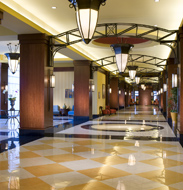 AL-APSE 2019 Conference
AL-APSE 2019 Conference Handouts/PowerPoints

Email questions to Byron.white@mh.alabama.gov or alabamaapse@aol.com
---
AL-APSE The Independence Newsletter Spring 2019: Volume 4, Issue 14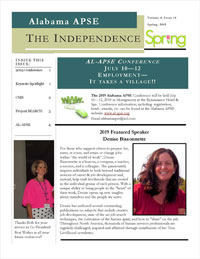 INSIDE THIS ISSUE: 2019 Conference | Keynote Spotlight | CMS | Project SEARCH | AL-APSE
AL-APSE Conference 2019, JULY 10 - 12, 2019
EMPLOYMENT - IT TAKES A VILLAGE!
2019 Featured Speaker Denise Bissonnette
For those who support others to prepare for, enter, re-enter, and retain or change jobs within "the world of work", Denise Bissonnette is a beacon, a compass, a teacher, a mentor, and a colleague. She passionately inspires individuals to look beyond traditional notions of career & job development and, instead, help craft livelihoods that are rooted in the individual genius of each person. With a unique ability to bring people to the "heart" of their work, Denise opens up new insights about ourselves and the people we serve.
Denise has authored several outstanding publications on subjects that include creative job development, state of the art job search techniques, the cultivation of the human spirit, and how to "shine" on the job. Throughout North America, thousands of human services professionals are regularly challenged, inspired and affirmed through installments of her True Livelihood newsletter.

Read the Spring Newsletter (PDF)
---
Agencies partner to offer innovative Project SEARCH program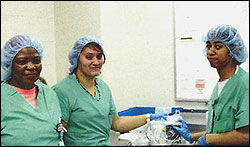 Seeks to secure competitive employment for students with developmental disabilities
By Kristi Gates and Peggy Olson, Alabama Department of Mental Health Outlook
When 11 high school seniors in the Montgomery area leave for school each morning, they are actually going to Baptist Medical Center South in Montgomery to participate in a unique school-to-work program called Project SEARCH.
---
AL-APSE Seeks Board Members

Al-APSE is currently seeking hard working members to serve on the Board of Directors. If you would like to become a leader within AL-APSE please submit your letter of interest with the following information to Beth Hanks and Byron White: Membership ID number and how you are connected to the enhancement of employment for people with most significant disabilities. The Board meets every other month via conference call with two face to face meetings per year - June and December generally. More information
---
The AL-APSE, The Network on Employment was formed in 1997 as a chapter of APSE, The Network on Employment. It is our goal to improve and expand integrated employment opportunities, services, and outcomes for persons with disabilities through employment with supports (supported employment).
AL-APSE is a membership organization with members from all part of Alabama. This website is designed as a resource to: Facilitate Alabama's supported employment process for people with disabilities; Provide useful employment related information for Alabamians with disabilities; Encourage the hiring of people with disabilities on a statewide level.